SportSpeak: Empowering Organizations Through Q&A
SportSpeak: Empowering Organizations Through Q&A
Date: December 20, 2023
Time: 4:00 pm
Location: Zoom
We are excited to share with you our newest offering where we have open discussions about the issues, concerns and challenges faced by sport organizations.  Our next monthly event is happening on December 20th, 2023 at 4:00 
'SportSpeak – Empowering Organizations Through Q&A' sessions are heldvia Zoom.  You can also call in if you have a question and can't Zoom.
We will cover many topics relating to running sport organizations in our region.  If you have ever asked yourself any of the following questions (or similar) we look forward to hearing from you.  
Want to learn more about how to set up a non-profit organization? 
Need to know where to go for help writing your policies? 
Wondering about upcoming grant opportunities and how the heck to apply for them? 
Feel like you need a little help with your social media and promotions?  
Not sure how to recruit and keep volunteers?  
Want to become an NCCP certified coach?  
Looking to become an official? 
If you can't make the meeting and would like your question addressed, please submit them in advance.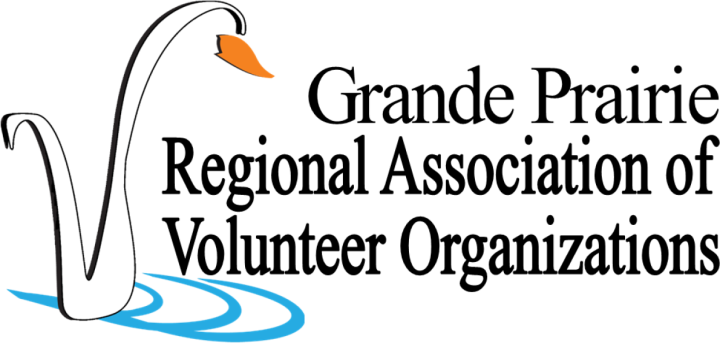 Social Media & Marketing for Non-Profits
Social Media & Marketing for Non-Profits
Date: December 9
Time: 10:00 am – 1:00 pm
Location: 10101 100th Ave (GP Sport Connection Office)
Cost: FREE
This is a basic intro to social media and marketing course for non-profits.  Attendees will be working in their own non-profit social media accounts to get hands on experience.
We will cover:
defining your audience/goals for the page
post purpose
designing/creating a graphic in Canva
scheduling posts
As this is a hands-on training, participants require the log-in information for their social media accounts and a Canva account.  (We can help set up the Canva account if need be.)
Please bring your own laptop if you have one.  We will have a limited supply available for participants who do not have one.
This course is free and only available to GP-RAVO and GP Sport Connection Members.
2025 Women in Coaching Canada Winter Games Apprenticeship Program
2025 Women in Coaching Canada Winter Games Apprenticeship Program
Closing Date: December 11, 2023


This program provides the opportunity for each province and territory to send two women coaches to the Canada Games in apprenticeship roles. The CGC, the CAC, and PTCRs strongly believe that the apprenticeship program is an essential part of the development of a coach. Furthermore, apprenticeship programs can be used as a means to build capacity in underrepresented populations in coaching, such as women and Indigenous coaches.  
The purpose of the Canada Games Apprenticeship Program is to provide women coaches with a practical and integrated major national multi-sport games experience. Selected coaches have direct involvement in preparation and competition and receive support from an identified mentor coach throughout the duration of the program.
OBJECTIVES
Build coaching capacity for women in sport;
Provide women apprentice coaches with domestic multi-sport Games exposure;
Provide women apprentice coaches with enhanced professional development and learning opportunities to prepare them for higher level coaching and ensure an increase in their level of certification to a minimum of Competition-Development. (Apprentice coaches complete certification within 2 years following the Games).
Expose women apprentice coaches to elite women coaches' experiences;
Ensure women apprentice coaches are prepared to play a meaningful role during the Canada Games experience.
NCCP Planning a Practice
Date: TBD
Time: TBD
Location: TBD
Cost: FREE
The NCCP Planning a Practice module consists of two components:
a free NCCP Emergency Action Plan eLearning activity
a five-hour in-class/online delivered module.
Coaches must complete both components to receive full credit for having taken the NCCP Planning a Practice Module.
The goal of the module is to prepare coaches to plan safe and effective practices.
The NCCP Planning a Practice learning activities will prepare coaches to:
explain the importance of logistics in the development of a practice plan;
establish an appropriate structure for a practice; and
identify appropriate activities for each part of the practice.
NCCP Design a Basic sport program
NCCP Design a Basic Sport Program 
Date: TBD
Time: TBD
Location: TBD
Cost: TBD
After completing the NCCP Design a Basic Sport Program module, you will be able to:
•    develop a program structure based on opportunities for training and competition;
•    establish indicators of athlete development in the program; and
•    develop practice plans that reflect seasonal training priorities.
NCCP Teaching and Learning
NCCP Teaching and Learning
Date: TBD
Time: TBD
Location: TBD
Cost: TBD
The NCCP Teaching and Learning module is designed help less experienced coaches develop their coaching skills.
Learning Outcomes
Implement an appropriately structured and organized practice.
Make interventions that promote learning and development.
Training for the NCCP Teaching & Learning module covers 7 topics:
Introduction
Foundations
From plan to action
Approaches
Microteaching
Reflection
Conclusion
Once you have completed the workshop, credit for the module will appear in your coach transcript in the Locker.
Professional Development (PD) Points Towards Maintenance of Certification 
The NCCP Teaching and Learning module provides the opportunity for certified coaches to earn 5 PD points in the NCCP Maintenance of Certification program.
NCCP Teaching and Learning
Date: TBD
Time: TBD
Location: TBD
Cost: TBD
The goal of the NCCP Basic Mental Skills module is to support coaches in developing mental skills in their day-to-day practice as a coach.
Making Headway in Sport
Location: Online
Cost: FREE
Concussions can occur while participating in any sport or recreational activity. Since the circumstances under which a concussion can be sustained are so varied, it's important for all coaches, parents, and athletes to be aware of the signs, symptoms, and what to do if a concussion occurs.
These free NCCP modules will help you gain the knowledge and skills required to ensure the safety of your participants.